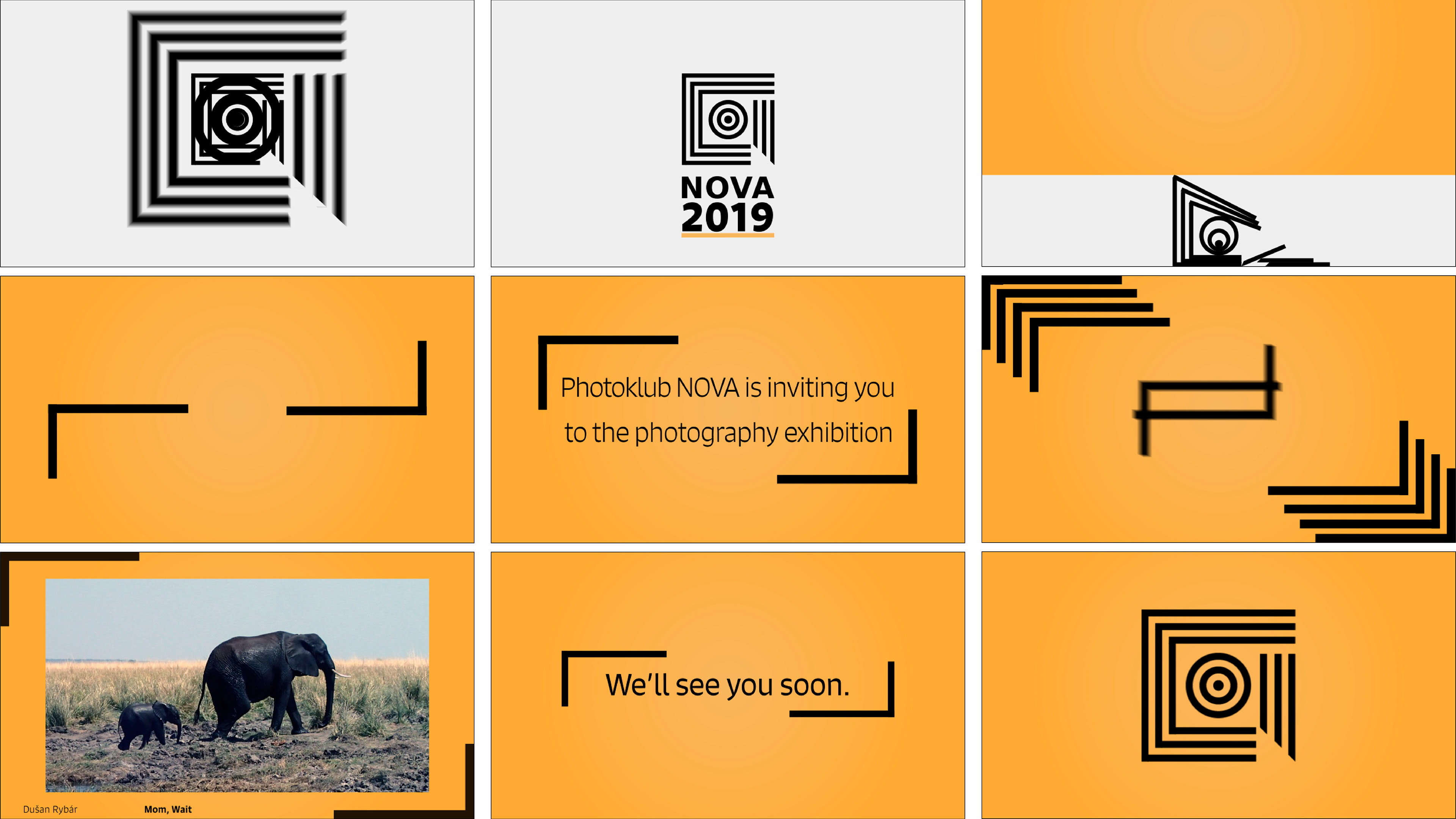 I was tasked with the design of a leaflet, poster and invitation to the private viewing for Fotoklub's NOVA exhibition in autumn 2019 in Kosice, Slovakia. Additionally, I created invitations in the format of bookmarks and a short animation that fits into Facebook page cover dimensions. The original animation in Slovak language is at the end of this page. All printed material is in Slovak language.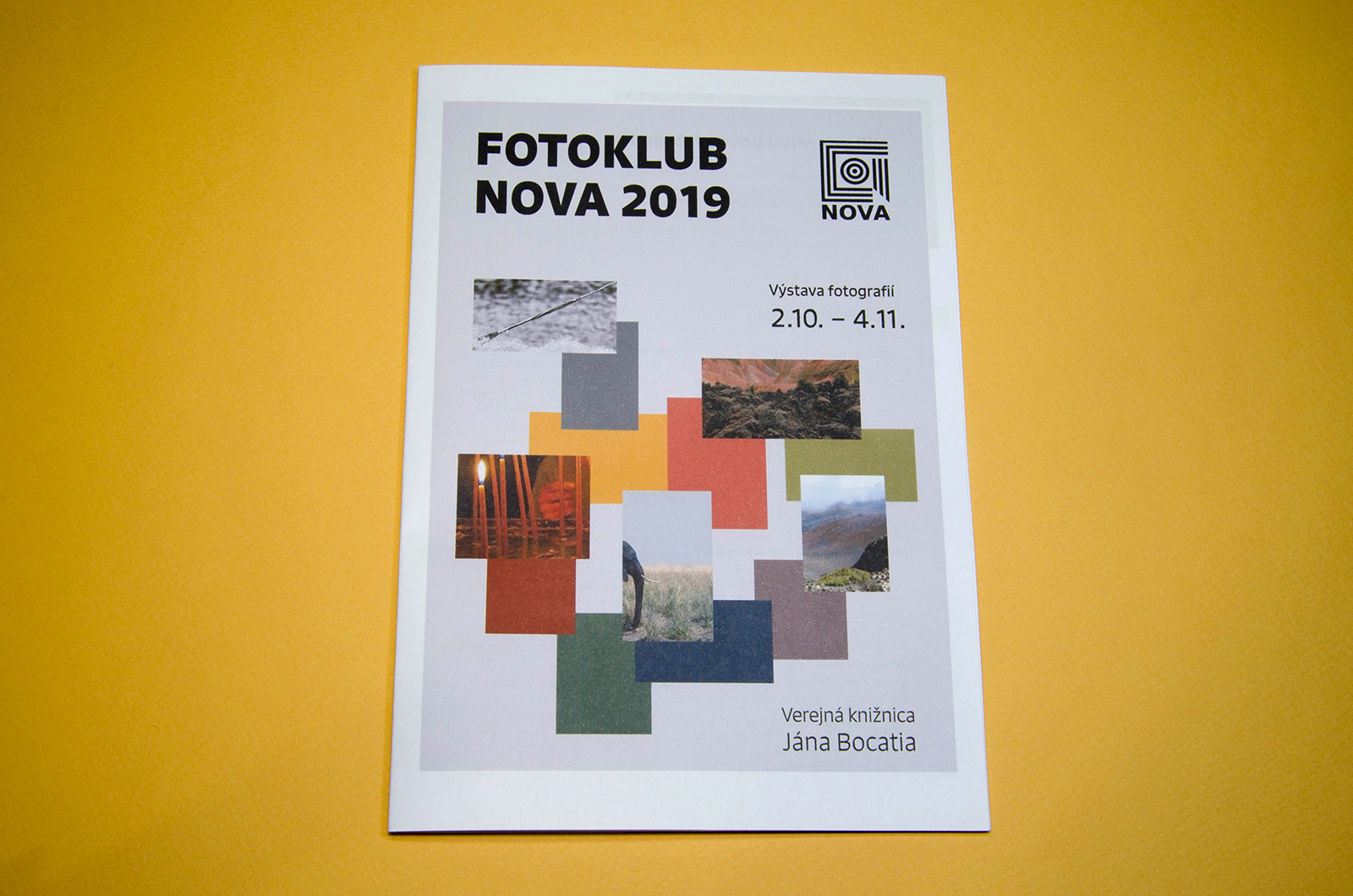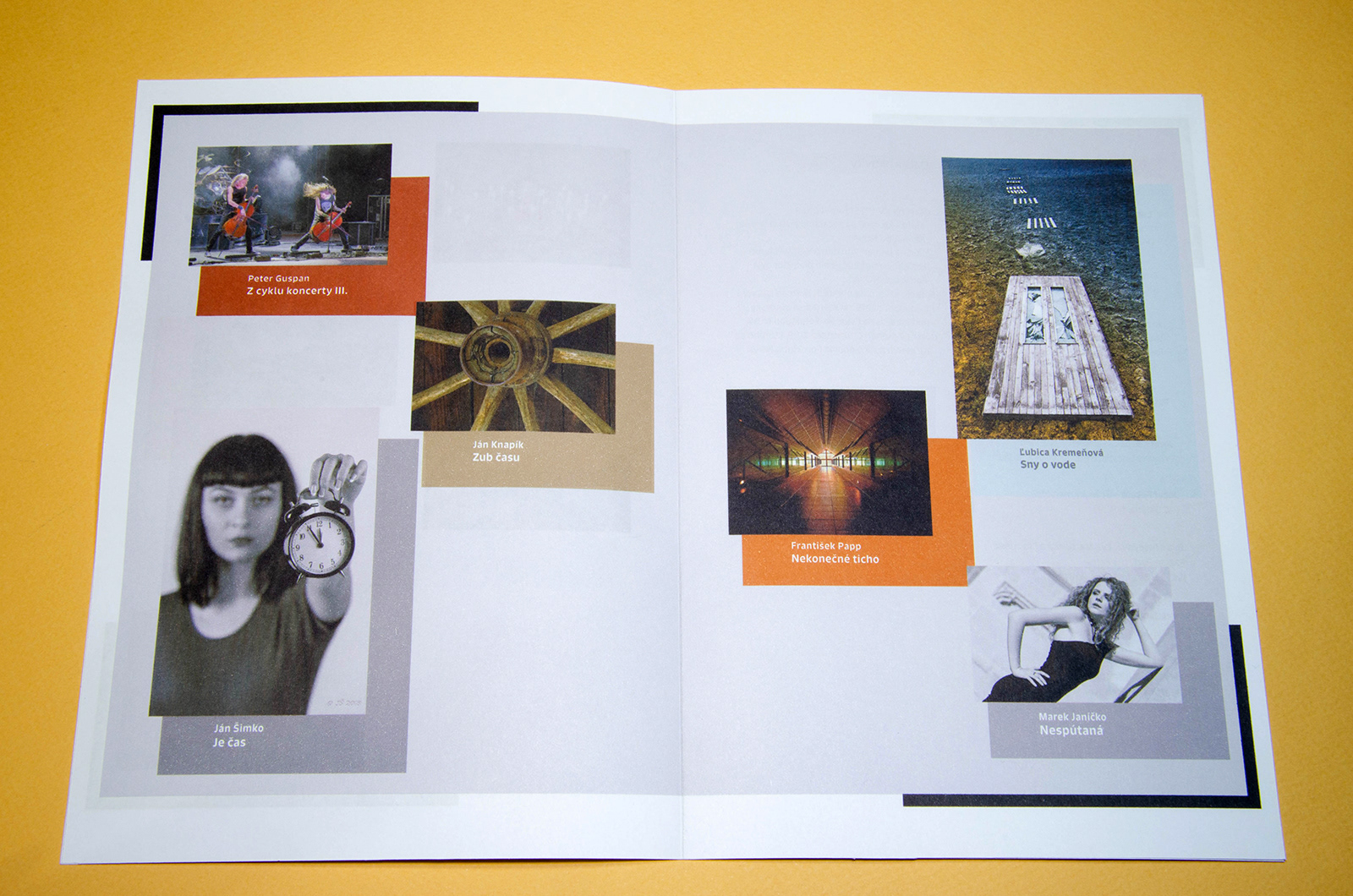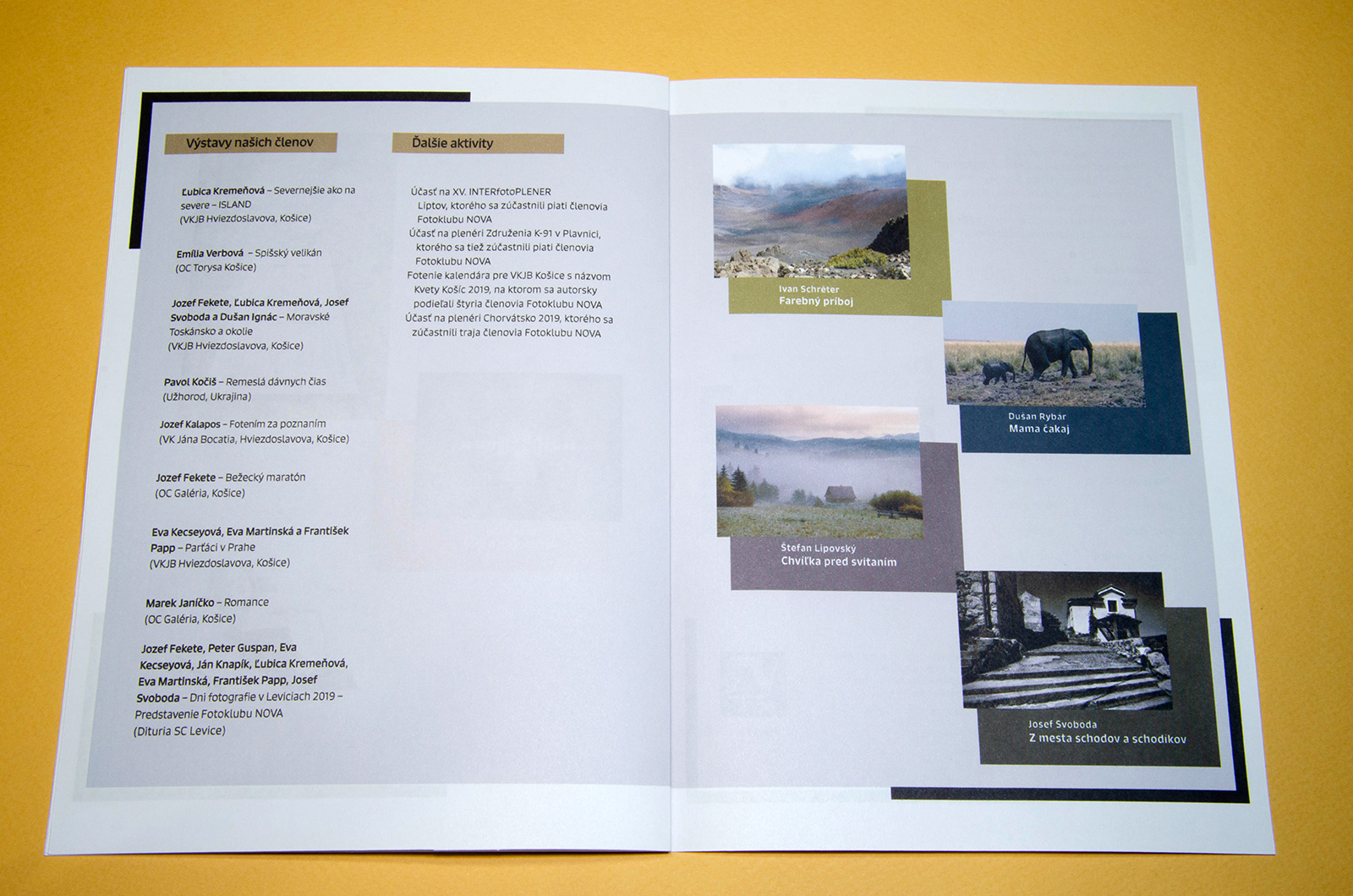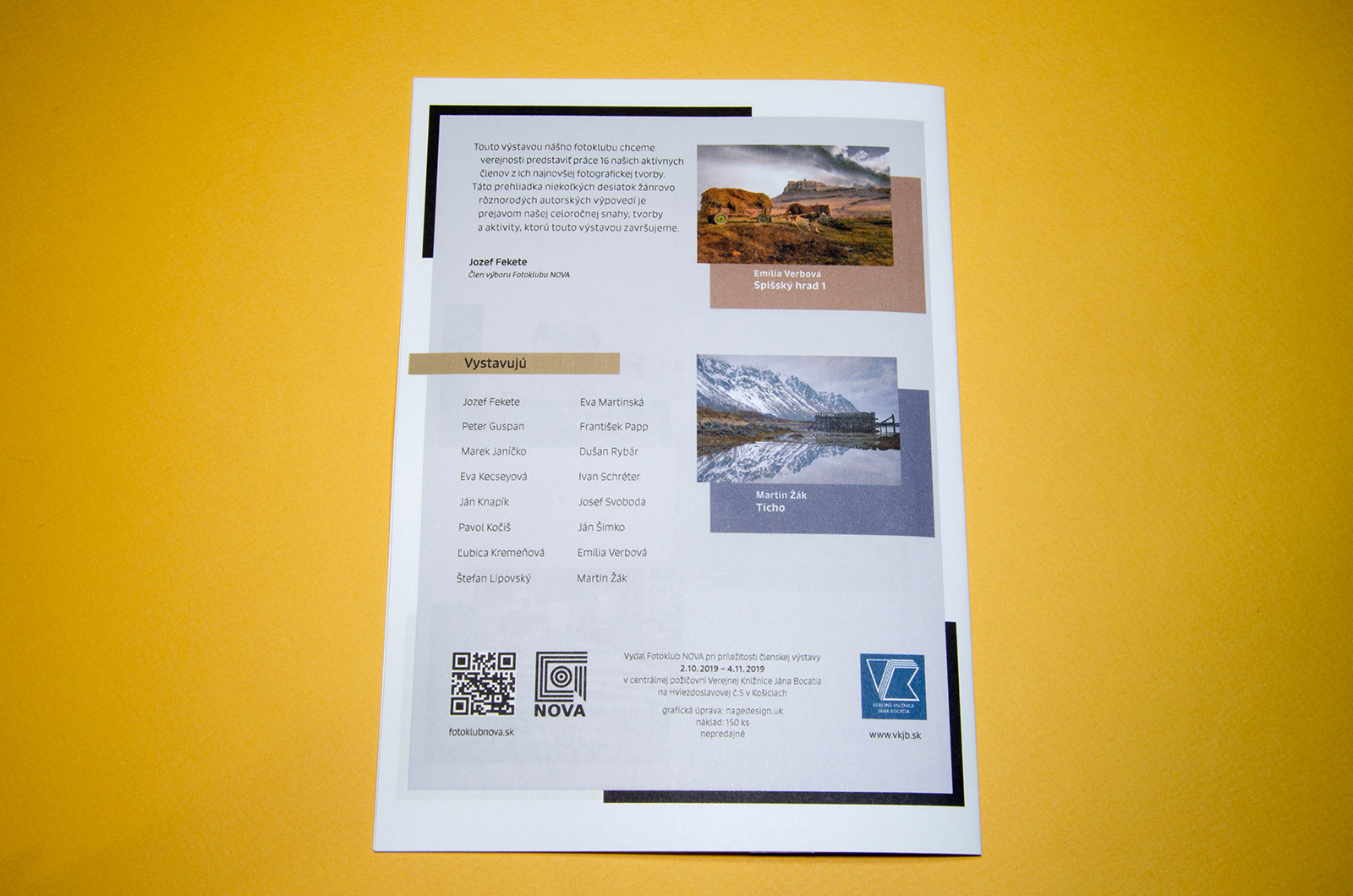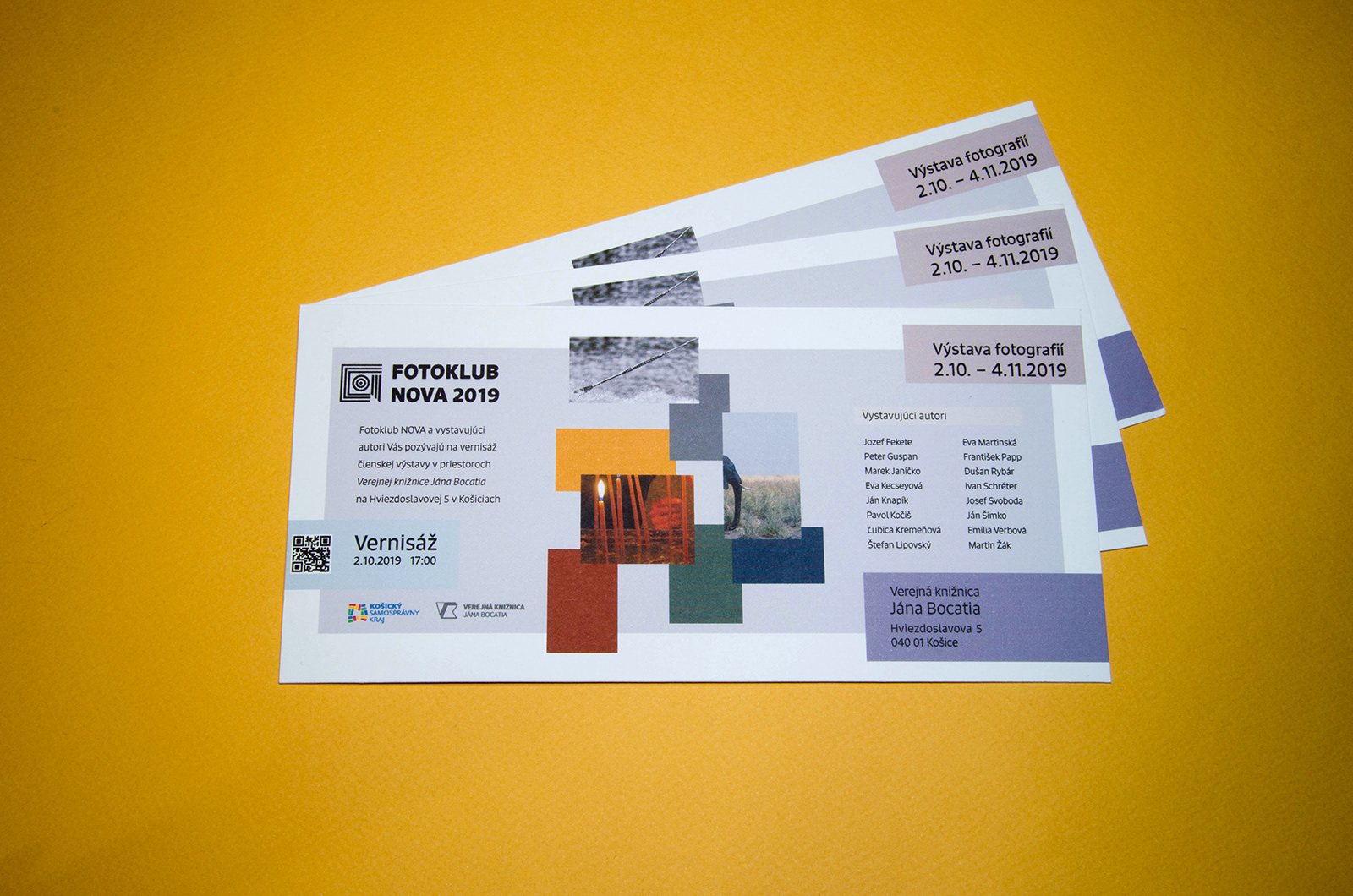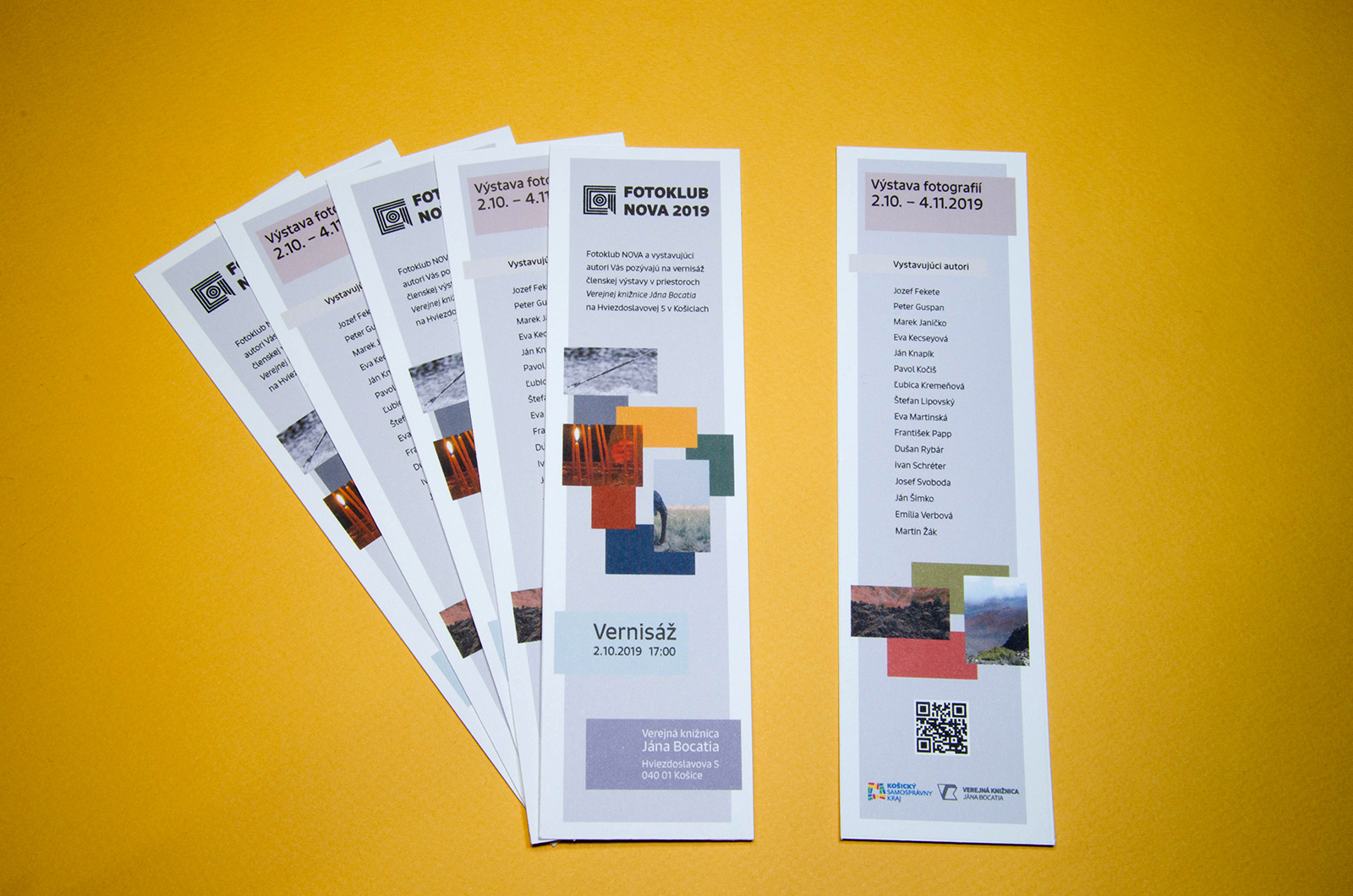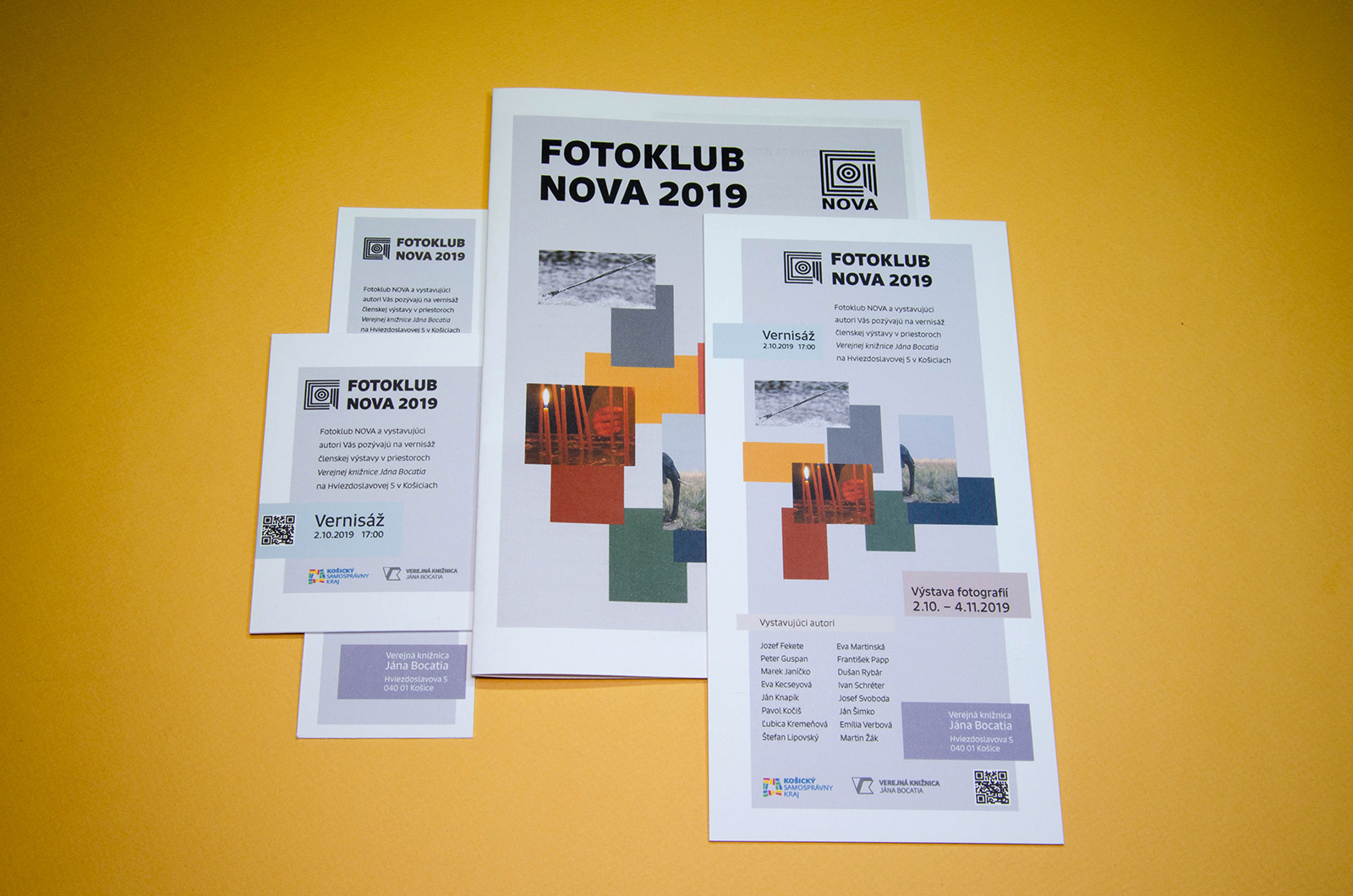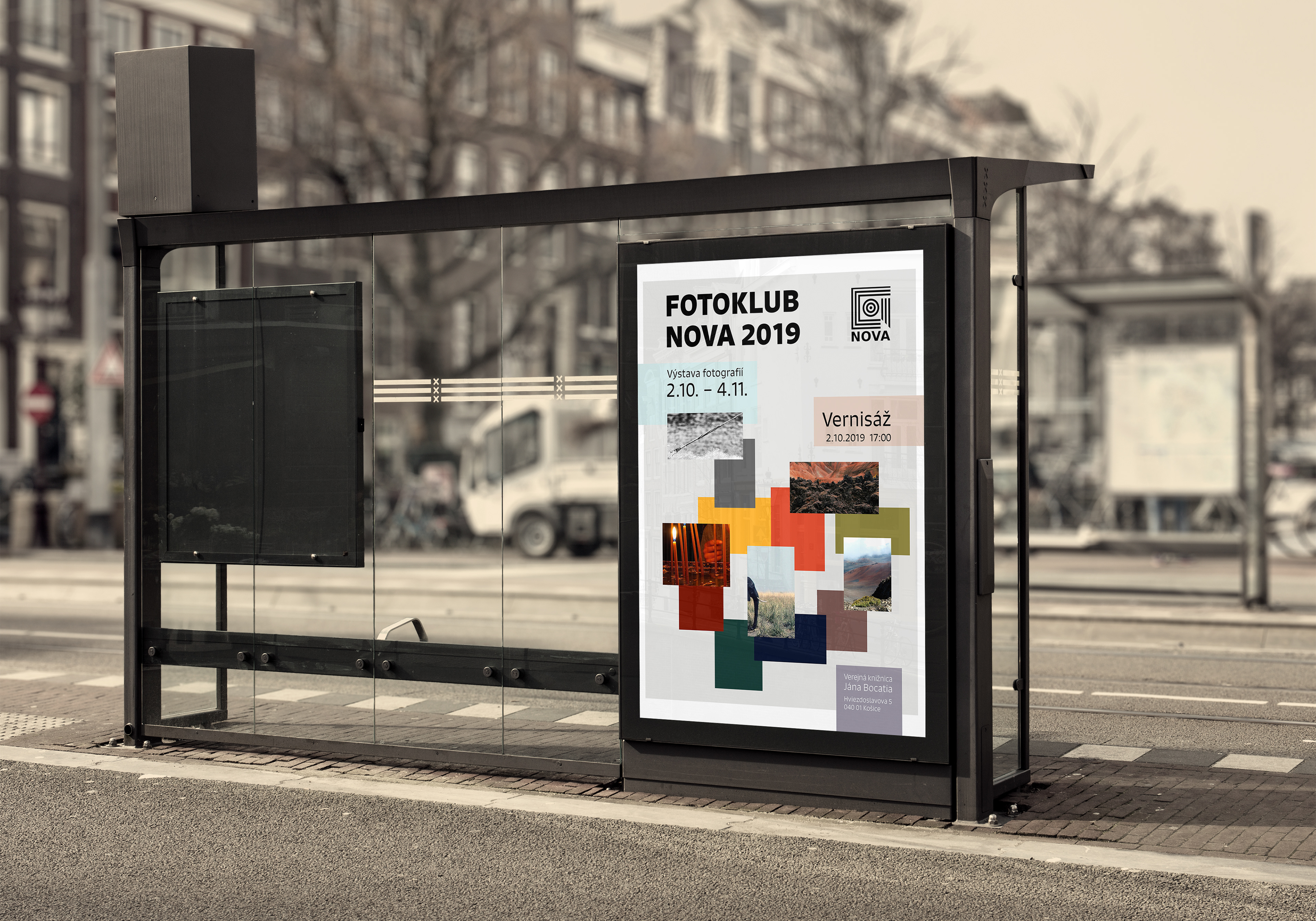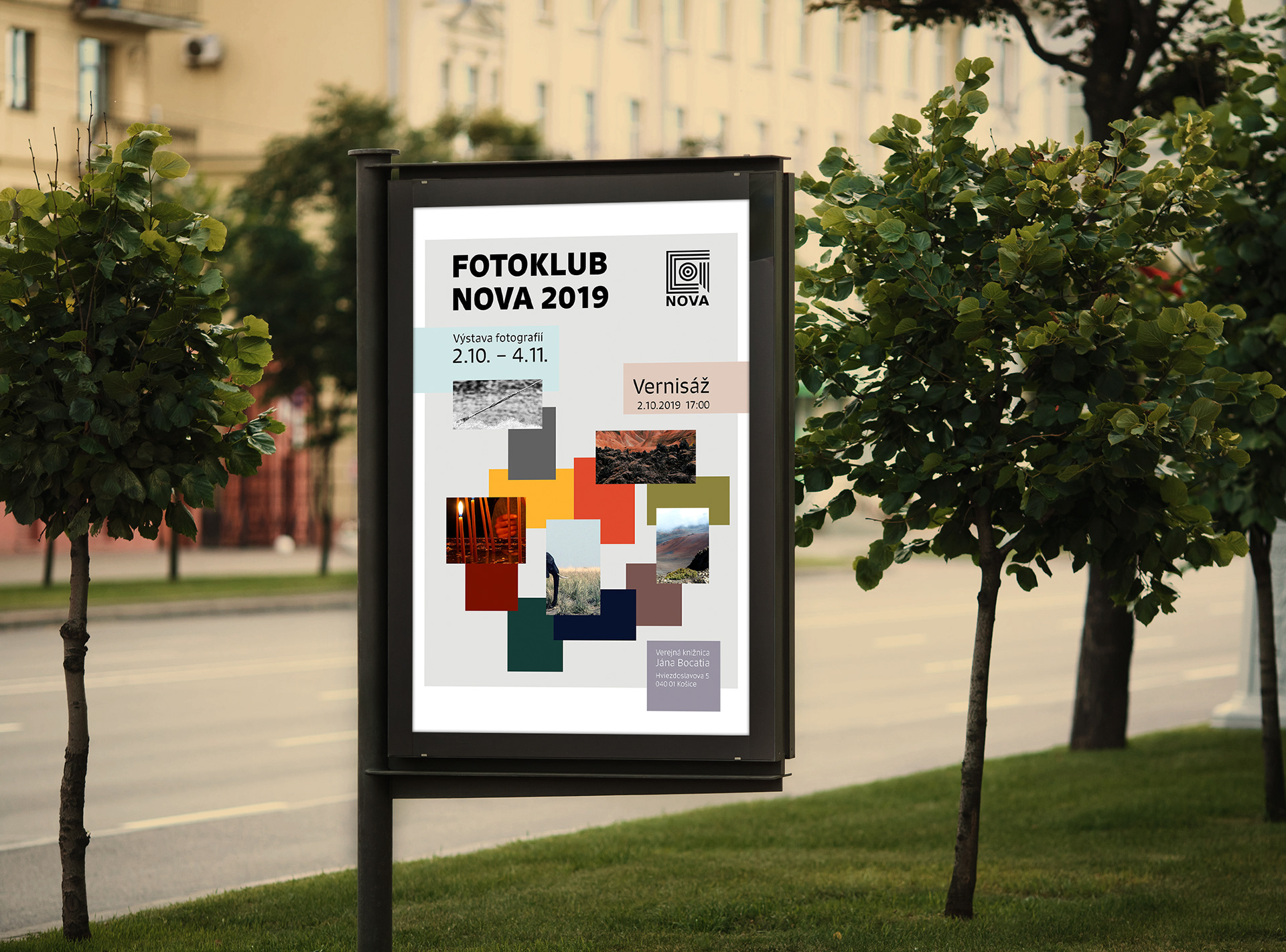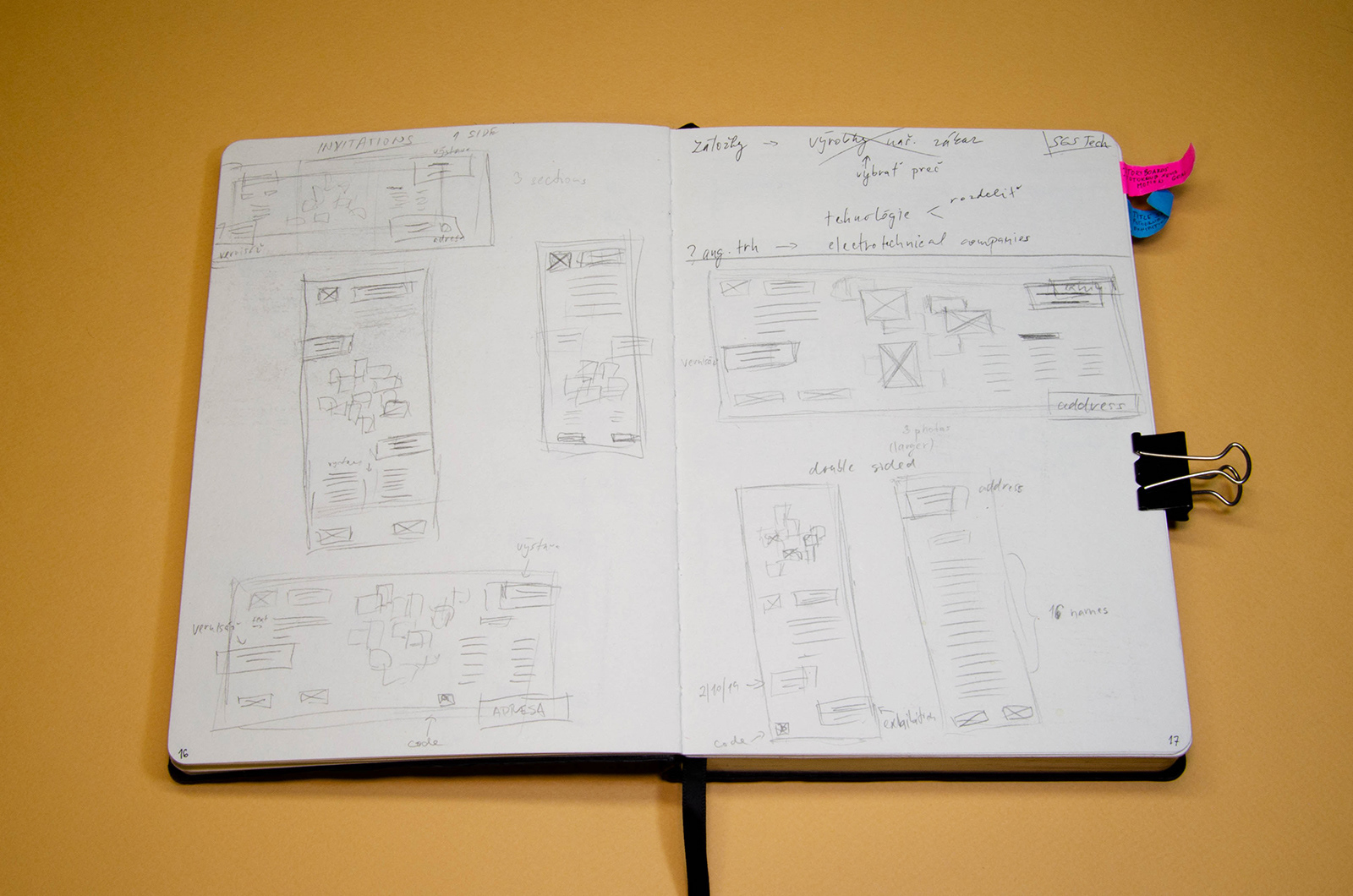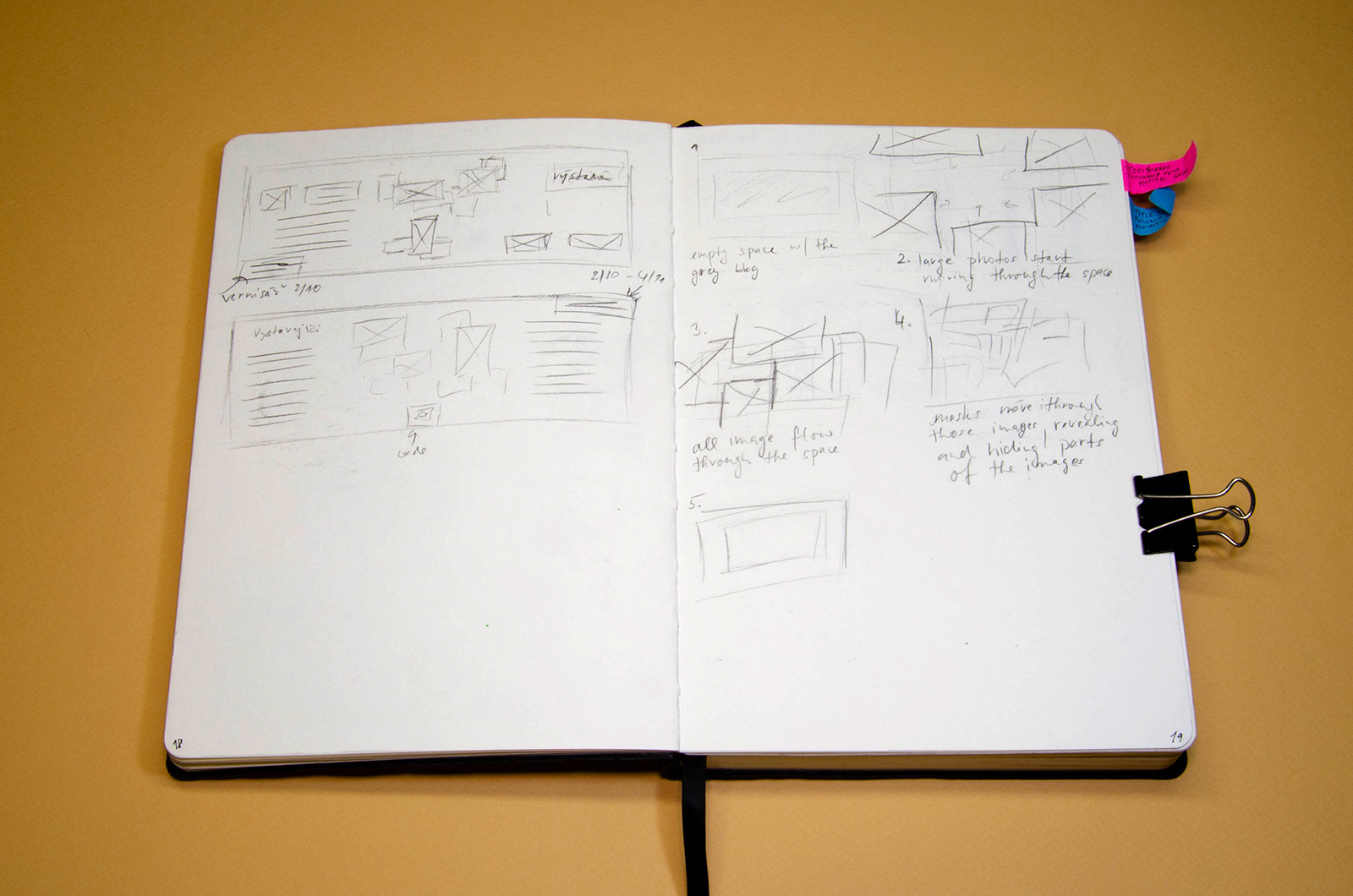 Initial sketches for the invitation layout. The client asked for the invitation to fit onto one side of a third on an A4 format. Bookmark-sized invitations are double-sided.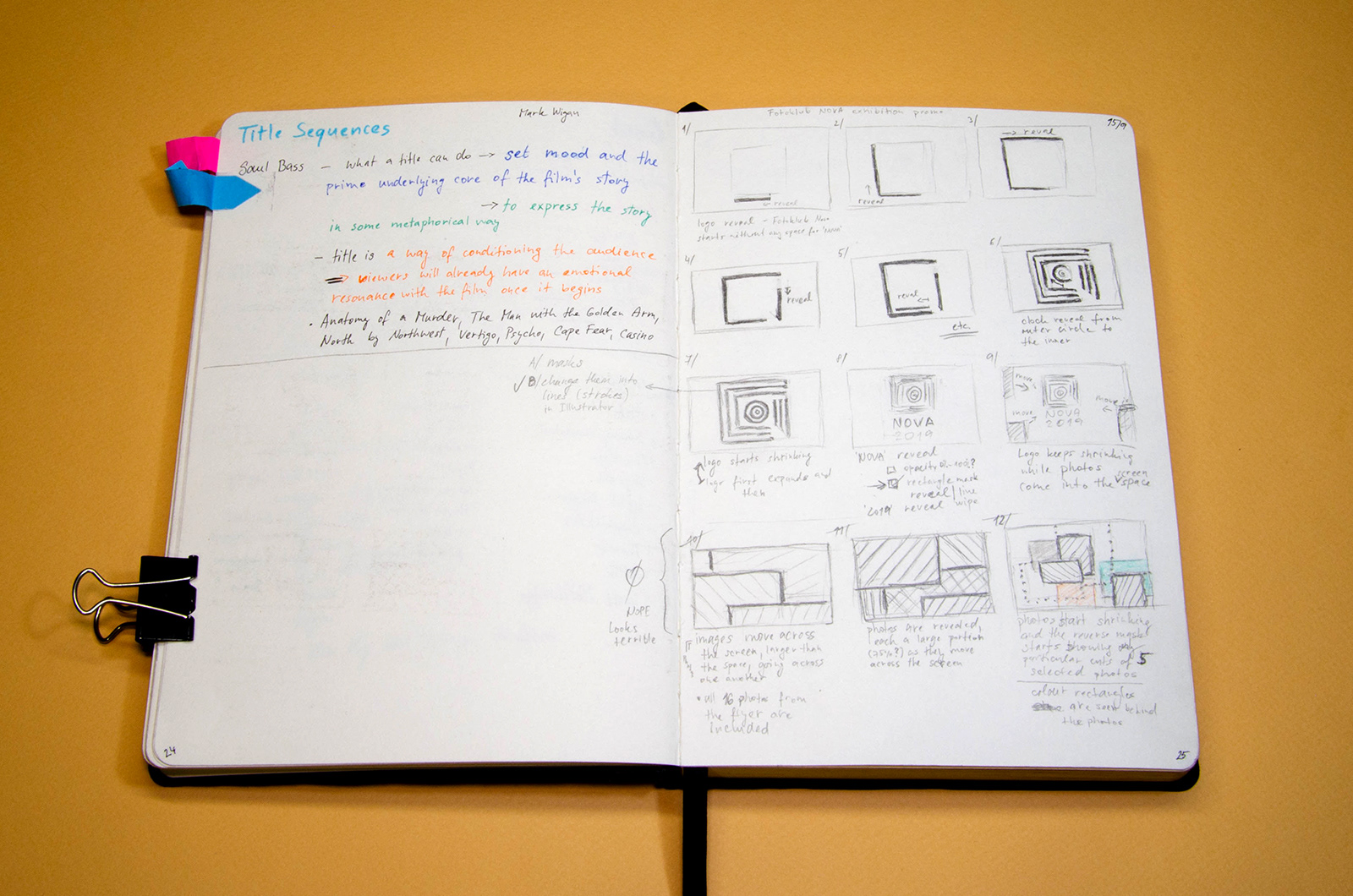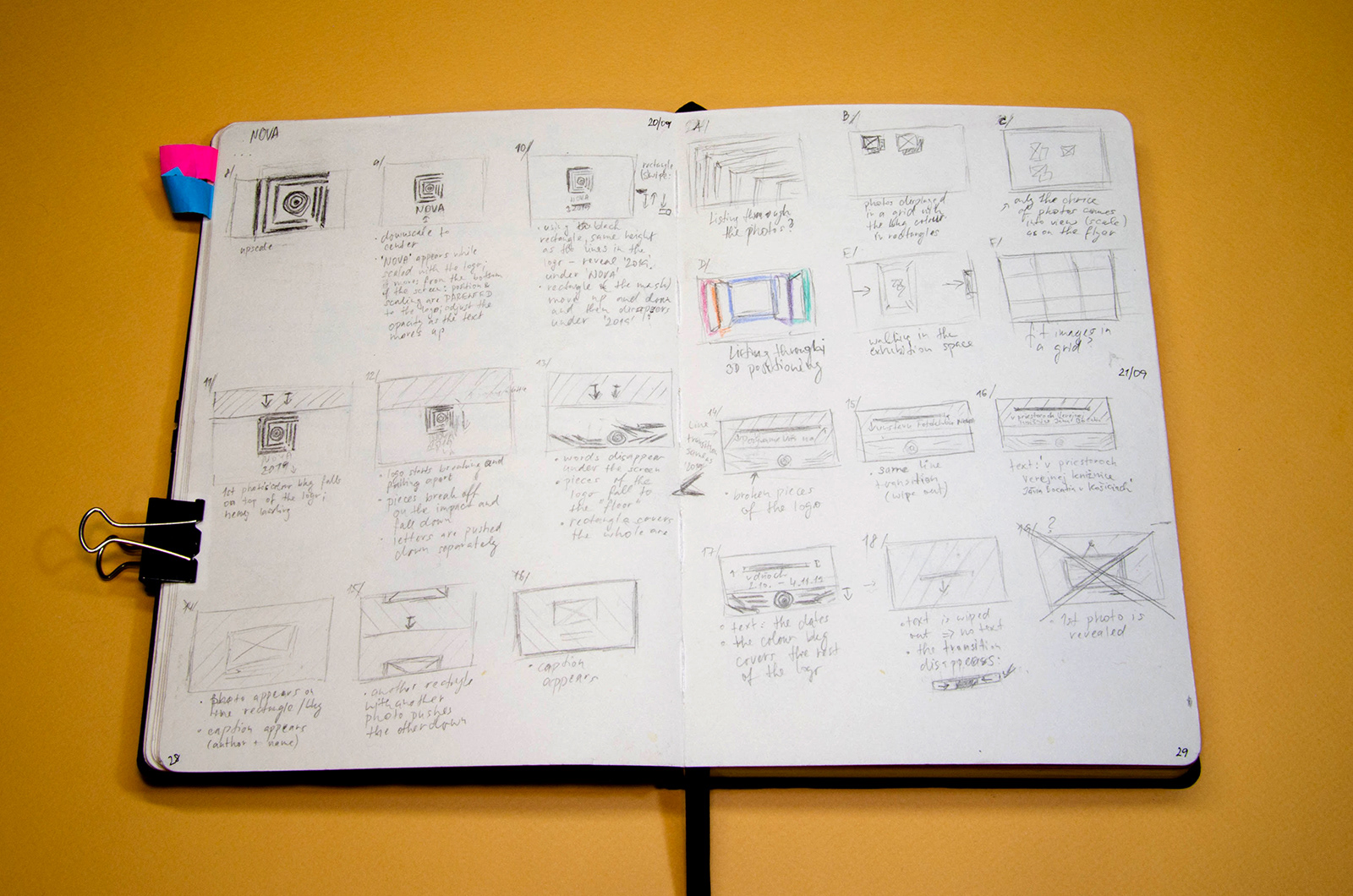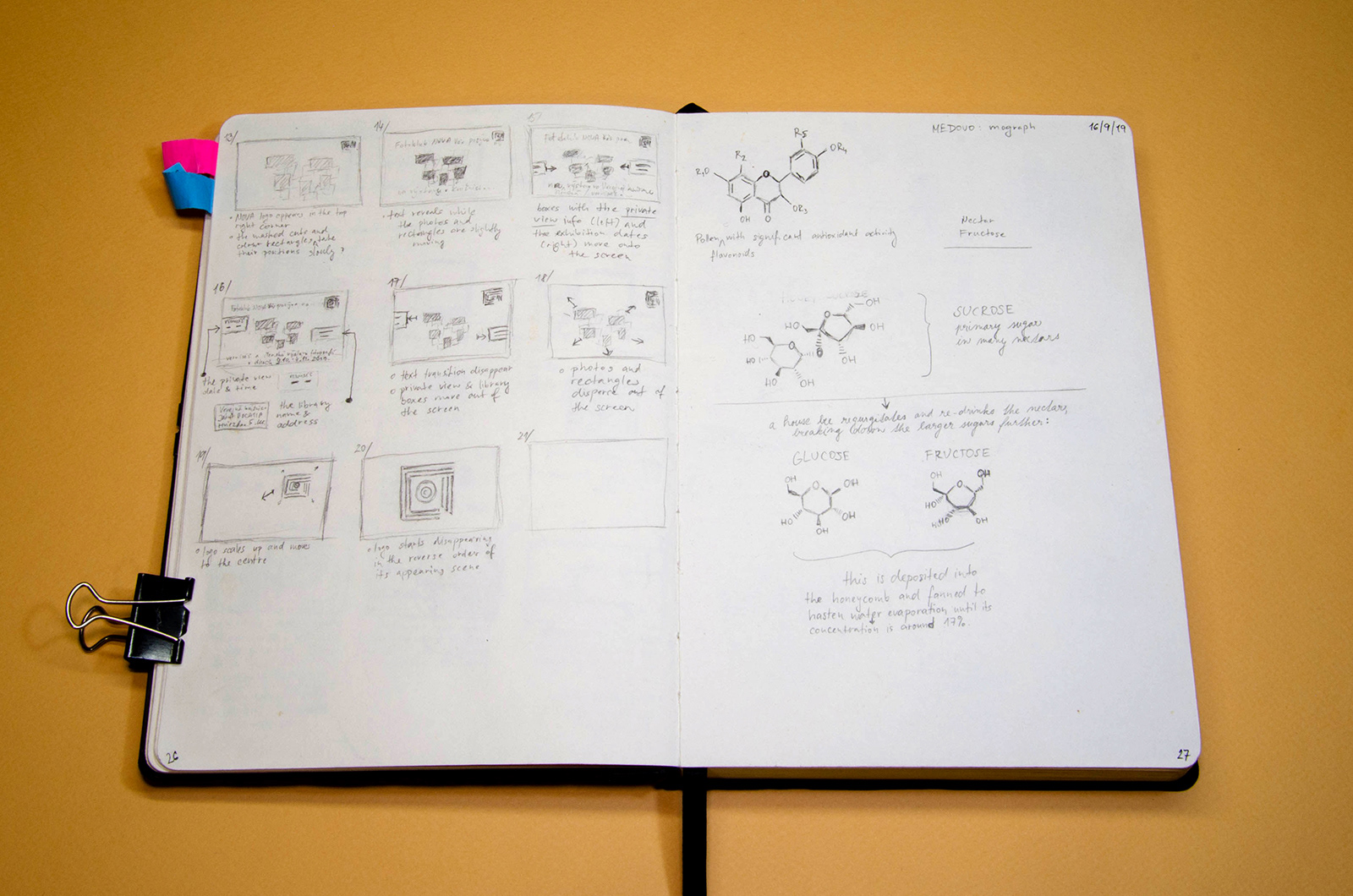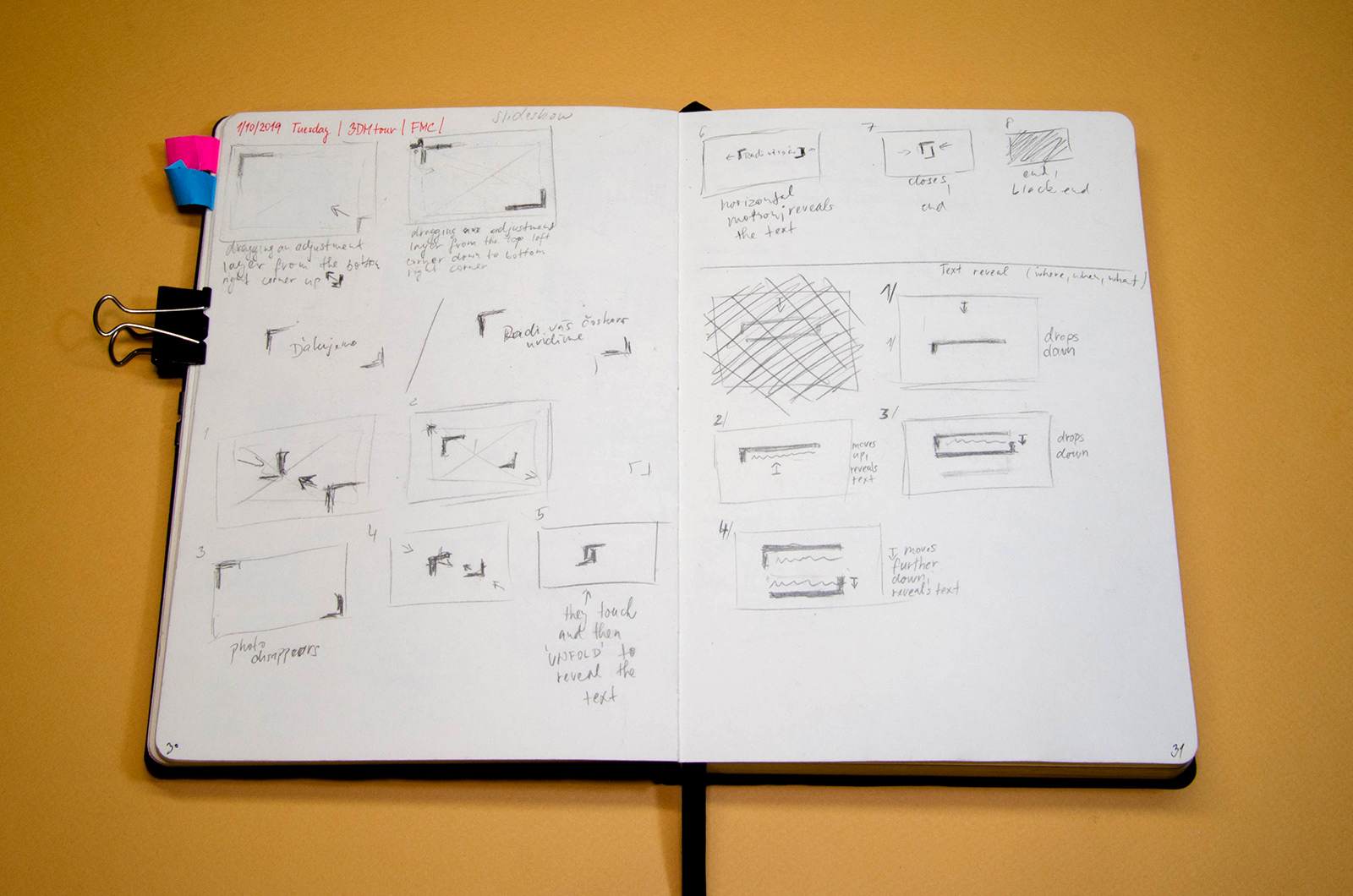 Initial storyboard for the animation.